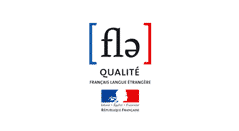 France Langue Paris, France Langue Nice and
France Langue Bordeaux have
the FRENCH AS A FOREIGN LANGUAGE QUALITY LABEL.
What is the TCF ?
France Langue is a TCF - Test de Connaissance du Français (test of your knowledge in French) exam center, delivered by France Education International, a public establishment of the Ministery for National Education, Higher Education, Training and Scientific Research (also in charge of the DELF and DALF).
You are evaluated on a scale of 7 different levels from the level niveau 0+ (very elementary abilities) to level 6 (complete mastery).
This scale is refering to the 6 levels of skills A1 to C2 of the Common European Framework of References for Language (CEFR)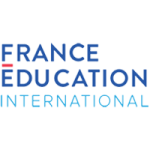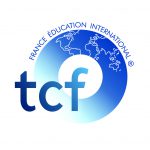 The general TCF
Available in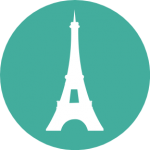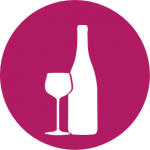 The general TCF (Test de Connaissance du Français) is an official language test for every one wishing for personal, professional or academic reasonbe evaluated and validate their skills in French in a simple and reliable way.
The results obtained will be marked on a level certificate valid for 2 years. This certificate allows you to situate your level of French (from A1 to C2) on the skills scale defined by the Common European Framework of Reference for Languages ​​(CEFR). The general TCF is presented in the form of a multiple choice questionnaire comprising 76 items relating to written comprehension, mastery of language structures, oral comprehension. It also includes complementary and optional oral and written expression tests.
The general TCF assesses the level of knowledge and skills in French with:   
Three compulsory test
76 items -  total duration 1h25
Listening comprehension - 29 items - 25 minutes
Mastery of language structures - 18 items - 15 minutes
Reading comprehension - 29 items - 45 minutes
€  GENERAL TCF PRICE 110 €
Dates of the general TCF in 2020
11/02 - 10/03 - 14/04 - 12/05 - 16/06 - 21/07 - 15/09 - 13/10 - 10/11
17/01 - 14/05 - 18/09 - 11/12
The TCF for French Nationality (ANF =Accès à la Nationalité Française
Available in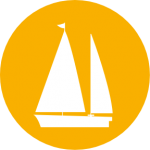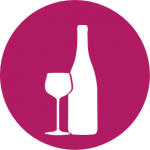 It has been specifically designed to meet the new provisions introduced by the French Ministry of the Interior, Overseas Territories, Local Authorities and Immigration relating to the control of the knowledge of the French language for applicants to the acquisition of French nationality.
The certificate of the "TCF for French nationality" is only valid for an application to acquire the French nationality by marriage or by naturalization.
23/01 - 16/04 - 22/05 - 11/06 - 10/09 - 08/10 - 12/11 - 17/12
16/01 - 30/01 - 13/02 - 27/02 - 12/03 - 07/05 - 21/05 - 11/06 - 20/08 - 03/09 - 24/09 - 08/10 - 22/10 - 05/11 - 19/11 - 03/12
€  TCF FOR FRENCH NATIONALITY PRICE  150€
The TCF for French Resident Card (CRF = Carte de Résident en France)
Available in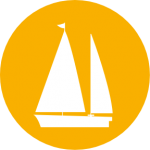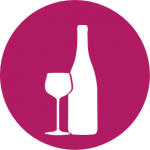 It has been specifically designed to meet the new provisions introduced by the French Ministry of the Interior setting level A2 the level required in French for applicants to obtain the long-term resident card.
The test is made up of 4 compulsory tests:
listening comprehension

written comprehension

oral expression

written expression.
The TCF certificate for the resident card in France is also valid for a request for naturalization, provided that you have reached level B1 in oral expression and comprehension.
06/02 - 19/03 - 02/04 - 07/05 - 04/06 - 02/07
06/02 - 28/05 - 27/08 - 01/10 - 26/11 - 10/12
€  TCF FOR FRENCH RESIDENT CARD PRICE 140 €
France Langue Paris Victor Hugo,
51 rue Saint-Didier
75116 PARIS
Métro : Trocadéro (ligne 6 / ligne 9)
ou Victor Hugo (ligne 2)
Phone: +33 (0)1 45 00 40 15
France Langue Bordeaux
42 rue Lafaurie de Monbadon
33000 Bordeaux
Tramway : Quinconces (ligne B, C, D)

+33 (0)5 56 06 99 83
France Langue Nice
65 boulevard Auguste Raynaud
06100 Nice
Tramway : Gorbella (ligne T1)
+33 (0)4 93 13 78 88
Registration deadline:

4 weeks before the session

ID required during registration..
In Nice, please enclose two stamped envelopes with your last name, first name and address for sending the convocations / results.
You must be at least 16 years old to register for the TCF.
There will be no refund possible once payment has been made.

Complementary and optional tests of written and oral expression can only be taken if the candidate has already passed the compulsory test (for the general TCF).

Certificates are sent 4 weeks after the date of the test.
Instructions to follow on the day of the exam
You must show yourself at the TCF session with an official photo ID (no student cards) and your invitation, otherwise you will not be able to take the test.
You must arrive 15 minutes before the time indicated on your invitation.
No dely will be tolerated.
You must sign an attendance sheet at the beginning of each test.
You must bring a black ballpoint pen for the compulsory tests.
During the test, you will not be able to use any book or document under penalty of being excluded (grammar, dictionary ...).
You must hand back all the TCF documents to the supervisor. It is strictly forbidden to take them home.
If an oral test is organized, the time of the oral test for each candidate will be displayed on the same day of the session.
You want more information on the TCF or you would like to register ?