Level A1 to C1
1 lesson = 45 minutes
Programme with fixed dates
14 to 18 students / class
18 years old minimum
Various cultural activities
France Langue offers general French classes specially designed for au pair students. They divided in three trimesters per year (from September to June).
The hours are planned specifically to fit the schedule of the au pairs, no classes on Wednesday or during public school breaks.
These classes consist of 6 or 8 lessons of 45 minutes per week, depending on the school of your choosing. These flexible hours are specifically adapted to the au pair lifestyle and will allow you to fulfil your professional duties while keeping some free time for yourself and to fully experience your life in France. Personal implication and autonomy are required for these programmes since a lot of the learning has to be done through homework.
The goal of the au pair courses is your long-term progress, they offer a real personalized monitoring throughout the trimester(s). It is a programme of three months minimum in which you will study gradually in a closed group composed of 12 to 18 students.
Discover our programmes in detail:




date of programmes, prices and course schedules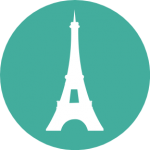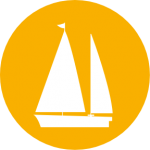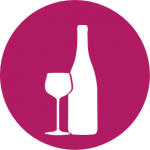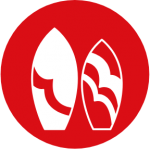 French courses au pair in Paris, Nice, Bordeaux and Biarritz
Objectives & Programmes : 6 or 8 lessons / week
In Paris, the au pair programme includes 6 general French lessons (half at school and half online) + 2 optional lessons.
6 lessons of general French to:
• Enhance your communication skills
• Improve your cultural knowledge
• Prepare for French exams
2 additional lessons for (to choose):
• deepen your knowledge of French
• discover the cultural aspects of France
• practice the exams
In Nice, Bordeaux and Biarritz the au pair programme 8 compulsory general French lessons.
You may be required to buy pedagogical material (books). Prices vary according to your level.
The programmes are established according to the CEFR recommendations.
To note
In order to succeed in your studies, personal work is expected (approximately 4 hours per week). In addition if you wish to receive a certificate of end of session delivered by France Langue mentioning the number of hours of lessons followed and the level reached, we will ask you for a regular presence and a strong participation in class.
FL Online 6 lessons per week
This 100% Online programme is opened to all students (au pair or not) willing to study French for only a few hours a week.
In the standard course (4h30 per week), you will approach all the skills useful for good communication in French: oral and written comprehension, oral and written productions, without forgetting the grammar and lexicon points.
We offer 3 time slots (Paris hours) :10am- 12.15pm / 1pm - 3.15pm / 4pm - 6.15pm
Price
Personalized assessment at the start of the course: 25 €
Standard course: 6 lessons / week for 39 €
4:30 hours of online lessons
+ 1 month subscription to Frantastique (self-learning platform)
The + of France Langue
France Langue offers you linguistic and cultural services in addition to your program:
Regular assessment and final evaluation at the end of the term
Tutoring (30 minutes one-on-one with a teacher)
TCF exam at preferential price
Possibility to register for a language reinforcement or exam preparation workshop (2 lessons / week)
And also
1 free cultural lecture /week at Paris Notre-Dame school
2 free guided tours /week at Paris
1 free cinema club + debate /week at Paris Victor Hugo
And every week, France Langue offers a wide range of activities: tastings, evenings, weekend excursions, etc.
Our specific pedagogy for au pair
How are French classes composed?
The students wishing to register for an au pair course in France Langue School will start with two tests, a written test online followed by a speaking test upon your arrival at the school with France Langue's teaching staff. This will allow the school to place you in the class best corresponding to your level. The classes are generally closed groups allowing you to develop a feeling of camaraderie and mutual support with your classmates throughout the trimester. It is not rare to see beautiful friendships begin within the walls of France Langue! The au pair classes are usually composed exclusively of au pair students working with French families, providing you with the opportunity to get to know people who share the same adventure, the same goals and needs as you.
How are French classes organized?
The au pair courses are general French classes in which you will work and practice all the aspects of the language throughout the week. Whether it is listening comprehension, reading of written texts, discussion and spoken expression or writing expression, each element is an integral part of the classes, without forgetting grammar lessons, vocabulary and structures to reinforce your French level.
Since most au pair students live within a francophone surrounding (working with a French family), we focus our teachings on learning and practicing written French in our au pair programs. Authentic documents, vocabulary, discussions, debates, interactive exercises, all is made to immerse you in real concrete situations, in an authentic communication that you will encounter in your daily life in France or in any French speaking environment.
Au pair classes also introduce cultural elements through which you will discover different traditional and cultural aspects of France and of the francophone world and thus deepen your knowledge of the country and its culture while studying the language.
The monitoring of the students brings a more adapted and personalised approach. The teachers get to know the students personally and can then answer to certain of your needs and specific demands throughout the trimester.
The au pair classes are also oriented towards preparation for the university and allow you to get familiar with the French academic world, whether it is the technical and academic side (writing, reading, commentary exercises or dissertations) or the cultural and traditional side.
At France Langue, we provide you with real solid and serious French classes in order to improve your level. However, French classes are very often interactive and playful. Songs, videos and games are part of our lessons so that the learning remains a moment of pleasure and sharing.
At the end of each trimester a personal progress report will be issued by the school and your teacher. This will underline your improvements, your capacities, your personal implication throughout the course in learning French. The report will also state the French level achieved at the end of the trimester. This level will be assessed by an exam resembling the Delf/Dalf national diploma through which you will be able to show your capacities in French and to register for the next level (in the case of lengthy stay at the school).
In short:
Au pair classes are:
light courses in an adaptable schedule to fit the professional duties of au pairs,
closed classes with all au pair students offering a welcoming and friendly atmosphere and a closer contact with the teachers and the other students,
a real personalised long-term monitoring to offer you the best chances of succeeding,
general French lessons where students work and practice all aspects of the language, speaking, listening, reading, writing, communication, vocabulary, grammar, culture...
an introduction into the world of the French university with activities presenting the French university.
All the conditions to learn French in a warm, playful and interactive atmosphere.